"Ein Schmuckstück von der Idee bis zum vollendeten Juwel zu fertigen ist grossartig und unvergänglich."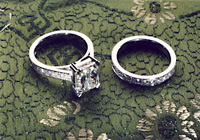 Ihren Wünschen, Visionen und Träumen, geben unserer Goldschmied Miro Vavrinec Form, Gestalt und Funktionalität. Unsere kreativen Ideen lassen Schmuckstücke entstehen, die von Hand gefertigt sind. Diese tragen eine eindrückliche Wertschätzung und geniessen den Status Unikat.

In unserer Werkstatt wird kreiert, designt und gezeichnet. Daneben wird geschmiedet, gelötet, gefeilt und geschliffen.

Miro Vavrinec ist der absolute Perfektionist mit einer grossen Begabung für das Design. Mit seiner langjährigen Erfahrung ist er ein unübertroffener Meister in seinem Fach. Mit grosser Ruhe bewältigt er die schwierigsten Aufgaben und kann jede noch so komplizierte Technik in die Praxis umsetzen.

Rufen Sie uns an, gerne beraten wir Sie in allen Schmuckfragen.
---
"Transforming the idea of a piece of jewellery into a perfect jewel is amazing and everlasting."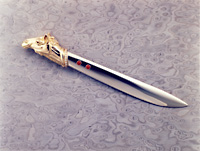 Your wishes, visions and dreams are given shape, design and functionality by our goldsmith Miro Vavrinec. Our creative ideas are turned into hand-made jewellery that offers impressive value and enjoys the status of a unique.

In our workshop, we create, design and draw; and also forge, solder, file and grind.

Miro Vavrinec is a complete perfectionist with a huge talent for design. With years of experience behind him, he is a master at the very top of this game. He masters even the most difficult of tasks with real calm, and is able to call on all of the complex techniques.

Please don't hesitate to give us a call, we will happily advise on all your jewellery-related questions.